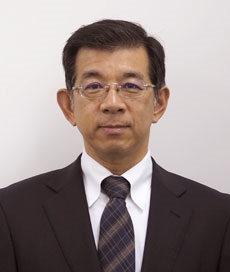 President Hideichi Yabe
Live with customers. Trust is our precious property.
Kawatake Electronics Co., Ltd. was founded in 1972. Since then, we have been supplying aluminium foils for electrolytic capacitors manufactured by our parent company Japan Capacitor Industrial Co., Ltd, electronic materials, manufacturing facilities and others to customers all over the world. (Korea, Taiwan, China, South East Asia, Europe and North South America)
During this period of time, electronic products have evolved rapidly and electronic components have been also changing their shapes and performances accordingly.
It has been long since the word "IT" became a common, and now we often use terms "IoT" and "AI" in usual life. Electronic components have become indispensable to our life and it cannot be maintained without electricity.
Furthermore, the market of electronic components will grow in accordance with increasing demands for EV, robots efficient energy management and so on.
Our strength is that we have our own branches in Korea, Taiwan and China. Those branches are all managed by local staffs because we believe it is necessary to communicate from the perspective of customers in order to understand local customs, thinking and their needs.
Local staffs fluent in Japanese and familiar with Japanese thinking and Head Quarter staffs fluent in Chinese, Korean and English communicate well so that we can serve customers rapidly.
Additionally we are trying to explore new field of products other than foreign trade of electronic devices. New businesses are beginning in the communication networks with foreign customers for example, introducing Japanese confectionaries to foreign market and importing electronics products made abroad to Japanese market.
In order to respond to customer's request and change of time rapidly in communication by seeing the actual scenes carefully, we believe that the trust is the most important factor.
President
Hideichi Yabe